"This camera is made for the way I work..."
Motorsport photographer Frits van Eldik is one of the world's best at capturing fast moving subjects. With a distinct style honed from years of experience, his camera needs to perform just as fast as he does. So how does the EOS-1D X Mark II fare in his hands? He shares his thoughts on the camera's focus speed and its ability to capture every single moment...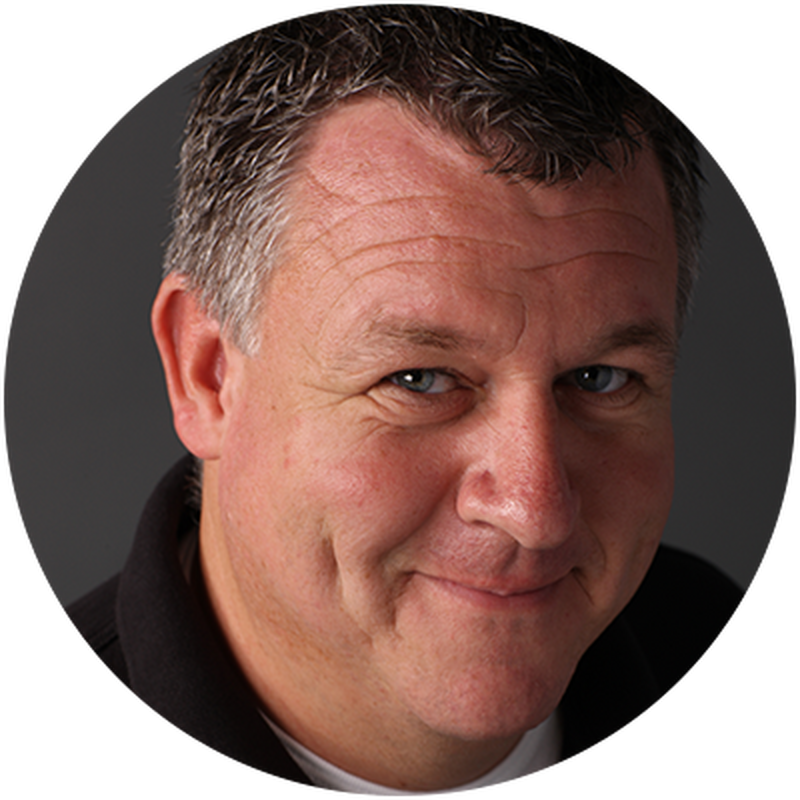 "It's just brilliant!" Frits exclaims. It takes a lot to impress this motorsport lensman, but today he is beaming. He's just come back from a shoot at Race Resort Ascari, a private racetrack near Malaga in Spain where the EOS-1D X Mark II has been put through its paces against some pretty fast machines.
"Speed is the key word for this camera, both in terms of frame rates and autofocus. It's amazing," he states. "And the image quality is fantastic too. Even when shooting a subject against the sun, there is an incredible amount of detail in the shadows. The quality of the file is amazing and that superb 20.2MP sensor, with its high dynamic range, really is quite stunning."
In Frits' business it's all about speed, and the EOS-1D X Mark II's ability to snap to sharpness faster than a flat-out Ferrari is what impressed him the most. At full burst, with 14 perfectly exposed and razor sharp frames being dispatched every second, it's little wonder the Dutchman has cause to celebrate Canon's incredible achievement.
"In testing the camera for this shoot I could see that from the bursts of images I was shooting, all of them were perfectly sharp," he admits. "That was quite amazing. The feeling when the camera shoots a burst so fast like that is incredible. And when you start shooting, you instantly get a very comfortable idea that everything you shoot is sharp, that the autofocus is doing its job and locking on to the moving subject so that you can concentrate on the composition. So yes, you can rely on the camera much more so than in the past; you know that it can do exactly what it has been built to do."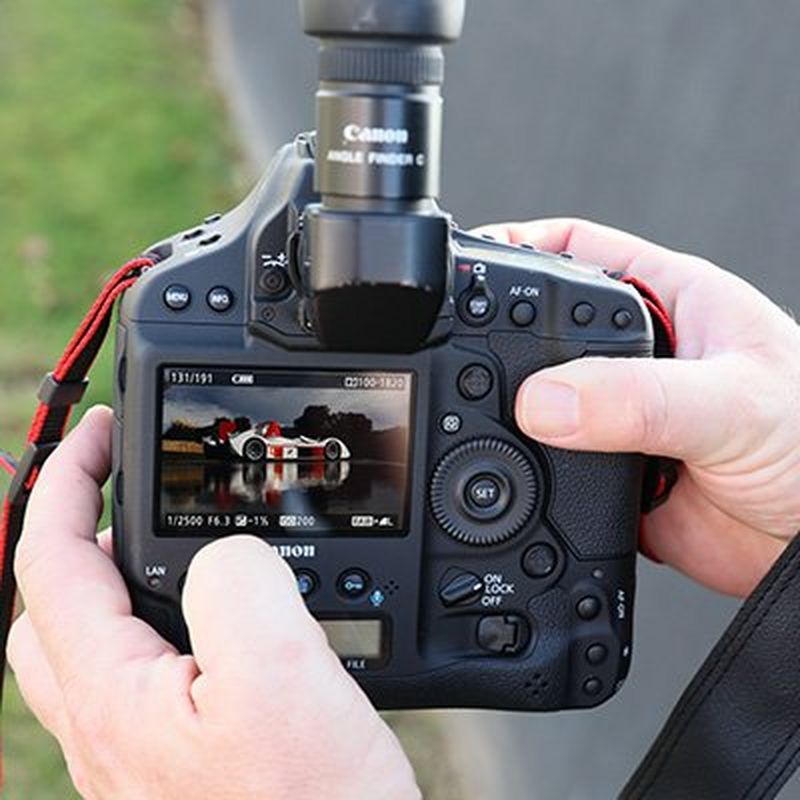 Faster workflow, sharper screen
With such an impressive burst speed Frits could have full confidence in using it for Live View shooting and composition. But with the addition of the WFT-E8 WiFi adapter, he went one step better. "I also used it for triggering with a tablet, for when I had the camera mounted remotely on the car with a rig," he explained. "Immediately you have the proper size of the image on the tablet, which makes it so easy to check focus and composition."
Frits noticed immediately an improvement to the EOS-1D X Mark II screen, which is much better than that found on the EOS-1D X, thanks to its 1.62 million pixels. Says Frits: "You can really check the sharpness on the back of the camera very accurately and easily now, which improves my workflow incredibly, meaning I don't need to wait to check image sharpness on my laptop later. I can do it while I shoot, on the circuit, so this one little improvement makes my life better by 100 per cent."
A delight in low light
With Frits well used to shooting in all different kinds of lighting situations, it was important to replicate a typical working day at the Ascari track, which meant a very early start...
"Early in the morning I was waiting for the sun to come up and shot at ISO 16,000 as the light started to shine on the cars. This is often my favourite kind of light and reminds me of one of my favourite 24 hour motorsport events, Le Mans, when the morning breaks. When I looked at the images I already had a smile on my face before breakfast!" he laughed.
"I remember having a similar experience when I first tested the EOS-1D X several years ago but I never went that high with the ISO. Now with this new sensor I can, without having any worries about image quality. The increase in latitude and better ISO performance really opens up new creative possibilities, especially when I shoot around the clock."
"I felt very familiar with the camera," he affirmed. "The menu system is the same as the EOS-1D X and I felt completely comfortable using it with all my lenses. I shot with everything I had, from the EF14mm on the rig right through to the EF400mm and even the EF200-400mm zoom with built-in 1.4x extender. Every lens worked just fine."
"And that brings me to another good point," Frits continues. "The 61 AF points at f/8 capability on this camera along with the red illuminated focus points being on all the time. Both of these improvements are actually really useful for a photographer like me. I work with a lot of long lenses and I like to use extenders too, so being able to use autofocus with them will be really helpful, and in low light the red focus points make life a lot easier to see the AF areas."
A focused performance
"I must say, speaking about autofocus, the focus tracking is really much better, too," he confirms. "When a car is coming closer very quickly, normally the challenge was to keep it focused as it went in front and away from you. But it is not a problem with this camera and its expanded autofocus points. The moment you lock on to the subject, it continues to stay locked."
"I can set this camera up just how I want it. I made slight adjustments to the focus tracking sensitivity thanks to the case settings in the menu; I adjusted them to what I like and had no complaints at all about how they performed. The camera is fully customisable. It makes life easy and in my job that is a very good thing!"
"As soon as I started shooting with this camera, I knew I wanted to keep it. The EOS-1D X Mark II is made for the way I work. I have used the EOS-1 series of cameras right from the start of my career, from the EOS-1V film camera right up until now. I have used them all, and this is by far the best."
"Canon engineers really listen to professionals," Frits concludes. "When they asked me what I needed a camera to do, I was delighted to see that they had listened to me. As soon as you start talking about something to Canon, they go away to develop a solution and then they go one step better! I love that about their desire to always succeed – and exceed. It matches my own."
or